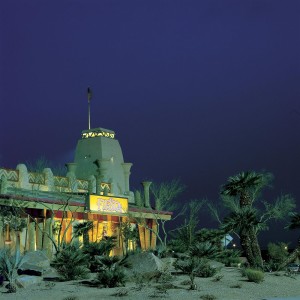 For tired and exhausted travelers passing through Las Vegas, there is a beautiful and economical layover. The Fiesta Henderson Hotel and Casino is located in the city of Henderson, and approximately fifteen minutes southeast of the Vegas Strip. This location is situated near two major thoroughfares, which are the I-95 and 215 Beltway.
The Fiesta Henderson is an excellent shopping portal en route to other nearby states along with further travel destinations, and not just a place for a great night's rest. There are two shopping malls only a few minutes away called The District at Green Valley Ranch and The Galleria at Sunset. If you love to explore new places, Las Vegas has an array of entertaining attractions that are not on the Vegas Strip, such as the Ethel M Chocolate Factory, the Clark County Museum, and the Wetlands Park – all of which are a fun visit.
Inside the Fiesta Henderson, you will find an abundance of things and activities to occupy your time. Many guests stay for the comfort of the rooms and suites that boast an assortment of amenities to wake you in the morning and help you groom your hair for the day. At any time, you can lounge by the inviting waters of the outdoor pool and Jacuzzi while you bask in the warming rays of the sun. All of these comforts and conveniences will give you the refreshing rest that you need for the next leg of your journey.
The Fiesta Henderson used the same comfort awareness in the design of the spacious casino floor that features a capricious atmosphere to attract you to take a chance with your luck. The casino floor has a scattering of huge trees along with treehouse themes for the décor. Hotel guests have access to a three hundred seat bingo room, a keno lounge that seats eight players, and a one hundred thirty-seven seat race and sports book with over ninety individual monitors. Younger people will enjoy the video arcade, while an audience of all ages can catch the new movie releases in the twelve screen movie theater.
Anyone in the mood to wine and dine has the option to visit the Fuego Steakhouse for a delicious meal. This fine restaurant offers a wide variety of good food from delectable seafood to the tenderest filet mignon. The diverse menu is enhanced by service that is classic, luxurious, and elegant. Amigo's Mexican Cantina offers another delicious option of scrumptious Mexican cuisine, with some foods made at the table to add to the excitement of a wonderful eating experience.
There is something for guests who want to sample cuisine from around the world. The Festival Buffet features seven cooking stations that offer the entertainment of watching them prepare your dinner right before your eyes. In addition to this, there is a daily choice of a variety of more than seventy delicious food selections. Sometimes, you may only want a quick bite. The food court offers quality national brands such as Subway, Starbucks, Fatburger as well as Villa Fresh Italian Kitchen. Las Vegas is synonymous with staying up all night, which leads you to Café Fiesta that serves an array of foods twenty-four hours a day.  There's the delicious Benedict cheeseburger, grilled dishes and a variety of soups, so no matter what you feel like eating, there's always something special.
People of all ages enjoy entertainment and nightlife at Fiesta Henderson, and every weekend there is live music in the Cerveza Cantina. Alcoholic refreshments are available at two casino bars called the Coco Loco and the Sports Bar.
While the Fiesta Henderson Hotel and Casino provides a more relaxed, slower-paced stay off the Strip and just outside of Las Vegas, it maintains all the essential amenities, service, and fun, still remaining a great budgetary choice.
Fiesta Henderson Las Vegas Details:
Address: 777 W Lake Mead Parkway Henderson, NV, 89015, United States of America.
Total number of rooms: 224 rooms.
Entertainment: Cerveza Cantina's live music shows on weekends.
Food and Drinks: Amigo's Mexican Cantina, Fuego Festival Buffet, Cafe Fiesta and the food court, which includes Subway, Starbucks, Fatburger and Villa Pizza.
Clubbing: Coco Loco, Cerveza Cantina and the Sports Bar.
Gambling: More 1000 video and slot poker machines, a keno lounge, a Bingo room (300 seats) and almost 20 different table games.
Sportsbook: 137 seats, 4 large screens, 25 HD Plasmas and over 90 personal monitors.
Resort Attractions: A movie theater and an arcade.
Shopping: A gift shop is available.
Health & Fitness: None.
Pool: An outdoor pool and a Jacuzzi.
Spa: Not available.
Weddings: Yes, weddings can be organized.
Business Center: Cancun Room is available for business purposes.
Conference Rooms: 4,000 square feet space for meetings and gatherings.
Car Park: 4-story garage parking.
Wheelchair Access: Yes.
Fiesta Henderson Las Vegas Photo Gallery:
More Las Vegas Hotels You Might Like