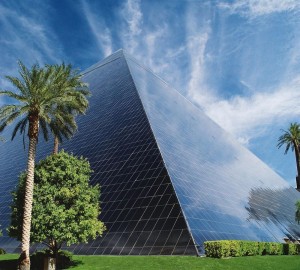 There are many attractions that are not to be missed in Las Vegas and the Luxor Hotel and casino is one of them. For people that have a love of all things Egyptian and want to get a little taste of Egypt while in Vegas, then the Luxor will truly give them the best of both worlds.
Some people say that every hotel in Las Vegas looks the same, but MGM, the developers of the Luxor Hotel, have created something that is truly unique. It is not often that a visitor to Las Vegas will get a glimpse into Egyptian culture, but this superior building provides just that.
Work began on this majestic building in 1992 and it was opened some eighteen months later in 1993.
For many, the attraction of the Luxor is the Egyptian theme – the hotel was named after the ancient city of Luxor – however, the hotel is constantly evolving and renovations have been on-going to give the interior a more contemporary feel.
Despite the changes, the Egyptian theme still has a strong influence on the overall architecture of the building and the exterior. There is a replica of Cleopatra's Needle and the giant sphinx on the outside, and the bedrooms are enclosed in a pyramid style building.
Owned by the famous MGM Studios, the Luxor really does epitomise Hollywood glamour. The 30-story building has just about every facility a visitor could ask for. From entertainment venues to a shopping complex, everything a person could possibly need is all included in this magnificent building.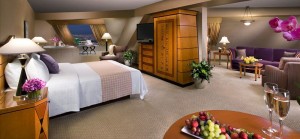 Luxor has an impressive 4,400 rooms and the suites are divided into two separate towers. As any visitor would expect from a building of this standard, the rooms have been completed to an extremely high finish. The rooms are air conditioned to provide relief from the Nevada heat and each room has high-speed Internet access and a 27 inch TV screen.
However, as you would expect from one of Las Vegas' most luxurious hotels, visitors aren't just limited to the Internet and wide screen TV for entertainment. Every night, visitors can enjoy some of the best entertainment in town so there will never be time to be bored. The Luxor caters for everyone's taste, so there's guaranteed entertainment for everyone.
Some of the acts to grace the stage at the Luxor include the comedian Carrot Top or watch in wonder as Cirque du Soleil team up with "Mindfreak", the magician to perform an absolutely mind-blowing show that is packed full of stunning illusions.
For some more adult entertainment, then there is the "Fantasy" show, that features some of the finest dancers that have been seen in Las Vegas, and for the more mature ladies, there is "Menopause the Musical", which is bound to put a smile on the face of women who have already been there.
However, the entertainment doesn't end there.  Jabbawockeez , an urban dance crew perform a spectacular exhibition called "PRiSM." And it is not just the dance moves that are awe-inspiring. The staging is something to be remembered and uses the latest technology and a state-of-the-art set.
All of the action packed entertainment is bound to give a visitor an appetite, so guests will be pleased to learn that the Luxor is home to some of the finest restaurants in the world. There is a traditional Mexican cuisine Tacos & Tequila, courtesy of renowned chef Richard Sandoval and if Mexican food isn't to your taste, then there is plenty of other options to choose from.
Visitors will also discover some of the world's best known brands at the Luxor. McDonald's, L.A. Subs and Salads and Benanno's New York Pizzeria all have a base there.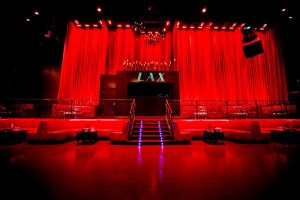 The Luxor offers the best of nightlife as well. There is no need to go searching for a club or a night-time venue, as it is all available under the luxurious covering of the Luxor Hotel. Liquidity provides one of the popular hotspots and is full of mesmerizing displays and special effects. Posh LAX provides an alternative venue for the younger audience. And for something more sophisticated, why not try the London influenced Savile Row?
For those that like to take their life a little quieter, there are some extraordinary exhibitions to be seen. The "Titanic: The Artifact Exhibition" is essential viewing for anyone with an interest in the tragic history of the Titanic, and "Score!" is an absolute must for sports' fans.
A holiday should also be about relaxation and the Luxor's spas are just the place for unwinding and relaxing. Massages, facials and body treatments are all available or there's the opportunity to relax in one of the luxurious pools.
Not many hotels can claim to offer something for everyone, but the Luxor hotel has managed just that. MGM has established itself a sterling reputation for providing high quality, luxury accommodation and the Luxor is no exception.
Despite the stunning facilities, the Luxor offers affordable accommodation and it suitable for holidays or business strips. With something for everybody and a superior level of customer service, the Luxor will provide a holiday that will never be forgotten.
Luxor Las Vegas Details:
Address: 3900 S. Las Vegas Blvd Las Vegas, NV, 89119, United States of America.
Total number of rooms: 4,408 rooms.
Entertainment: Criss Angel Believe in Luxor Theatre, Carrot Top comedy show, Fantasy, Menopause Musical and Jabbawockeez's PRiSM dance performance.
Food and Drinks: Tender Steak & Seafood, Tacos & Tequila, Backstage Deli, Rice & Company, Pyramid Cafe, Public House, The Buffet At Luxor, Blizz Frozen Yogurt and the Food Court.
Clubbing: Savile Row, High Bar, LAX, Liquidity, Aurora, Evening Call and Flight.
Gambling: 120,000 square feet casino, featuring all popular games, such as blackjack, roulette, craps, slots, poker, megabucks and others.
Sportsbook: 5 large screens, over 120 individual monitors, seating 110 guests.
Resort Attractions: Titanic – The Artifact Exhibition, The Bodies Exhibition (up-close of human body parts), Score! sports exhibition.
Shopping: The Luxor Galleria, LX Fight Shop, Fashion 101, as well as The Shoppes at Mandalay Place.
Health & Fitness: Luxor Fitness Center.
Pool: 4 pools and 4 whirlpools (5 acres in size) and 12 private cabanas.
Spa: Nurture Spa and Salon.
Weddings: Chapel at Luxor offers numerous weddings services.
Business Center: Available.
Conference Rooms: Meetings rooms available up to 7,400 square feet, and there's a ballroom at 15,680 square feet.
Car Park: 2-story garage parking.
Wheelchair Access: Yes.
Luxor Las Vegas Photo Gallery:
More Las Vegas Hotels You Might Like